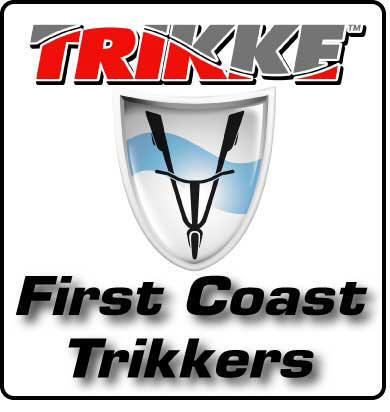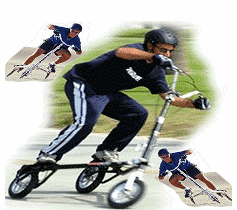 The year was 2007
Jimmy Evans in Jacksonville before starting his next adventure across the USA
I picked up Jimmy at the Jacksonvile International Airport, Thursday afteroon. The short trip from Charlotte, NC -- They managed to lose his one bag and the T12 Roadster for his journey ! That made for a rough Thursday night and most of Fri. They did deliver his bag later Thurday night.
Started Friday off with no sign of the T12 bag too. We had to meet the Nicki from channel 4 WJXT TV and her camera man at the First Coast Shop at 9:45. She filmed a sigment with me and then with Jimmy. It went real well and we are so excited to see what turns up on Mon morning show -- from 5:30 am till 8 am -- Channel 4 here in Jacksonville, FL.
Nicki rides a T12 Roadster, but her camera man had never seen one and was one of those quick learners too.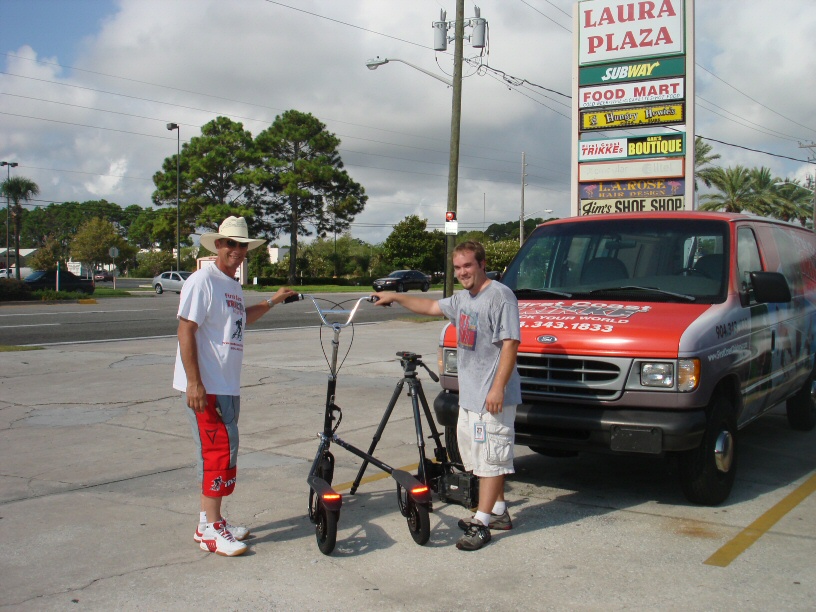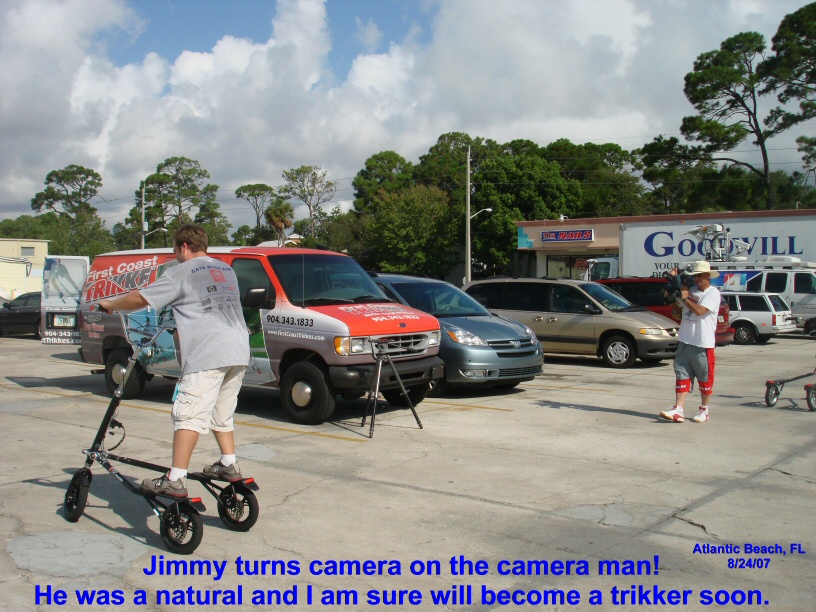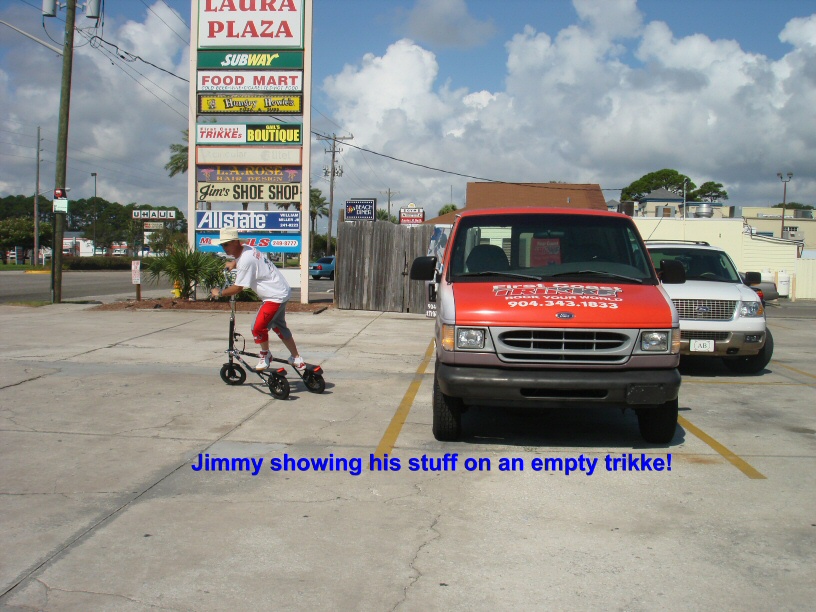 Friday night we meet up with Dana and her daughter Blake for the Fletcher High School Football game. The PTA will be giving away a T8 as a raffle when parents join the PTA
We trikked around the track field which was soft and rather hard to trikke even with the air wheels.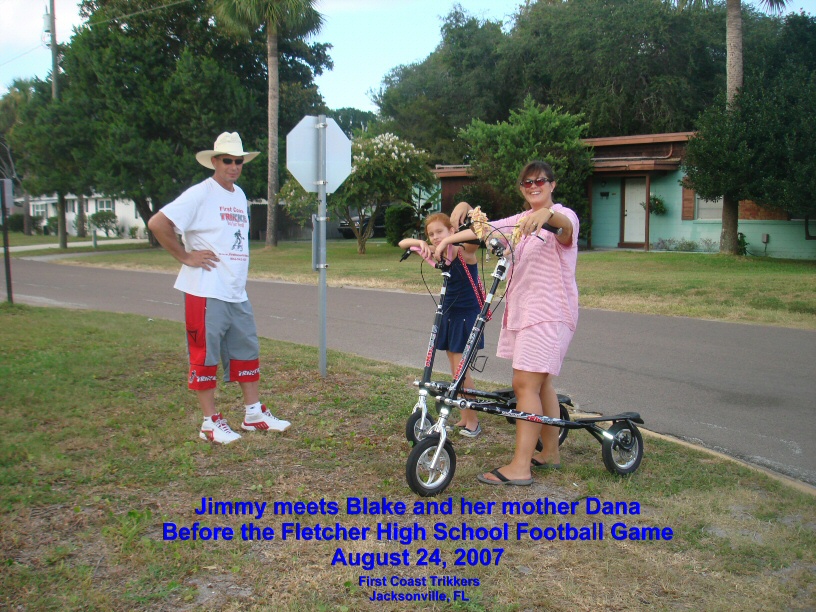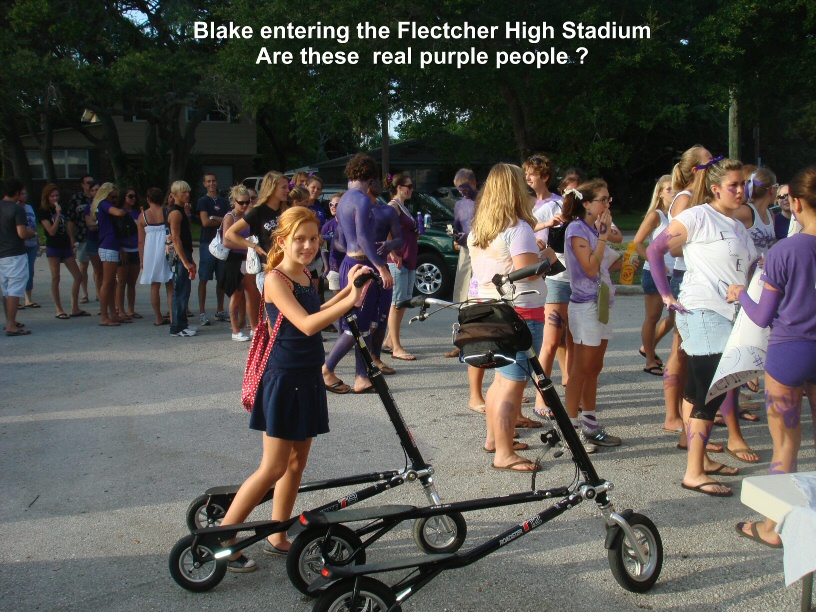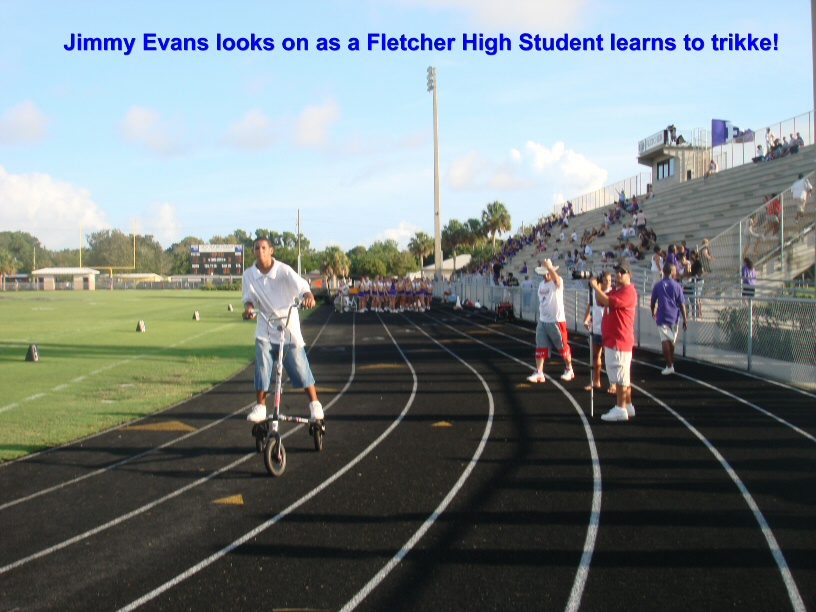 Saturday, Aug 26 we picked up some last minute supplies and check out the route through Jacksonville to the Baldwin Trail. After returned Jimmy loaded his trikke and we did a little test ride in my neighborhood -- down the driveway !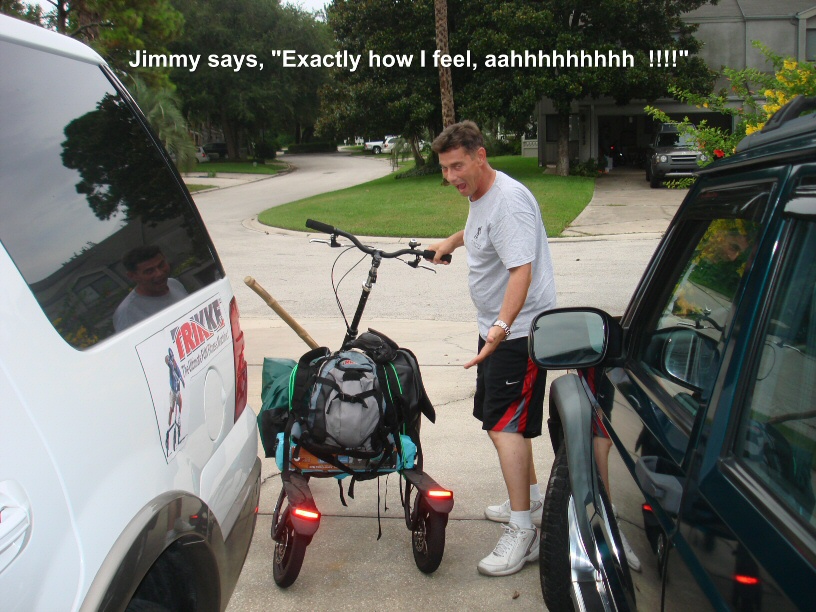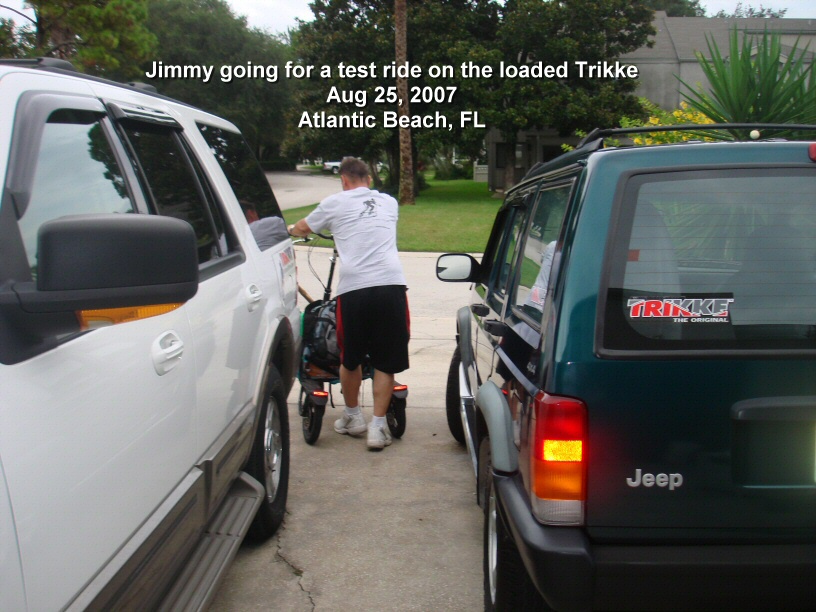 I will be starting with Jimmy Sun morning and will post pics of the day !
Stay Tuned !
Had a great turn out Sun for Jimmy. Many thanks to all those that came out to see Jimmy off and to those that even trikked for the take off. Rudy trikked about 30 miles from the beach to the head of the Baldwin Trail where Nathan and his son Billy joined Jimmy and myself to the end of the Baldwin trail where he pitched his camp for his first night of his long journey.
44 miles -- the first leg of Jimmy's Trikke Adventure across the USA
Click here to see more vedios of Jimmy's ride in Jax


Your are visitor